This tea pot set is Lightweight and comes with hand carrying protective bag, easy to carry, perfect for tea lover to travel or outdoor use.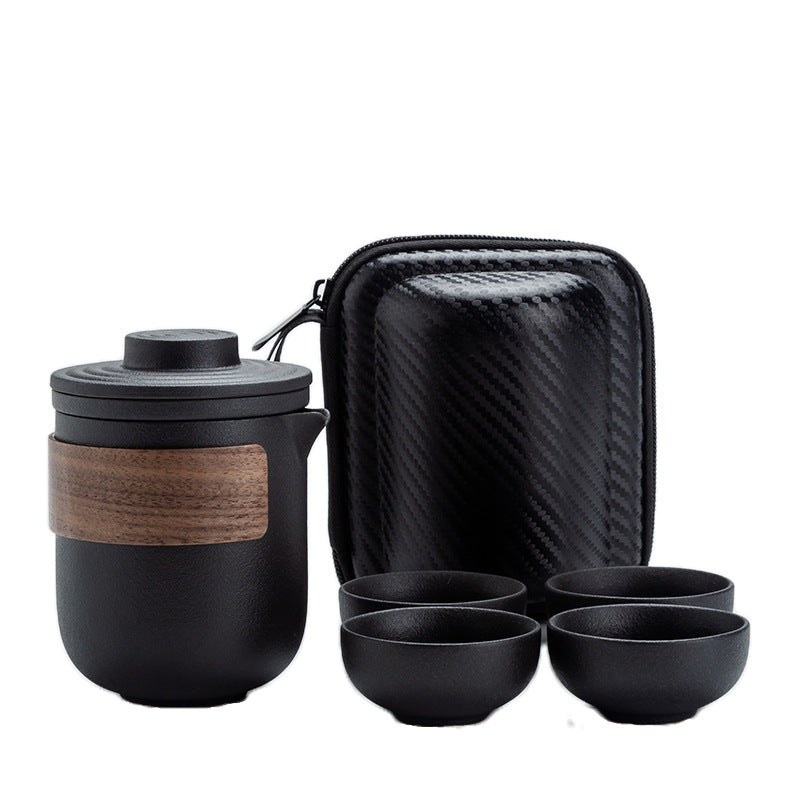 Exquisite Appearance Ceramic Teapot Set, with high grade porcelain material, BPA-Free, health and safe to make tea, green tea, black tea, scented tea, craft tea, fruit tea etc.
Chinese Style Ceramic Tea Pot with traditional manual craft, the high temperature resistant, suitable for office/ home/ outdoors/ traveling. Also an ideal gift for teal over, family, friends or co-workers.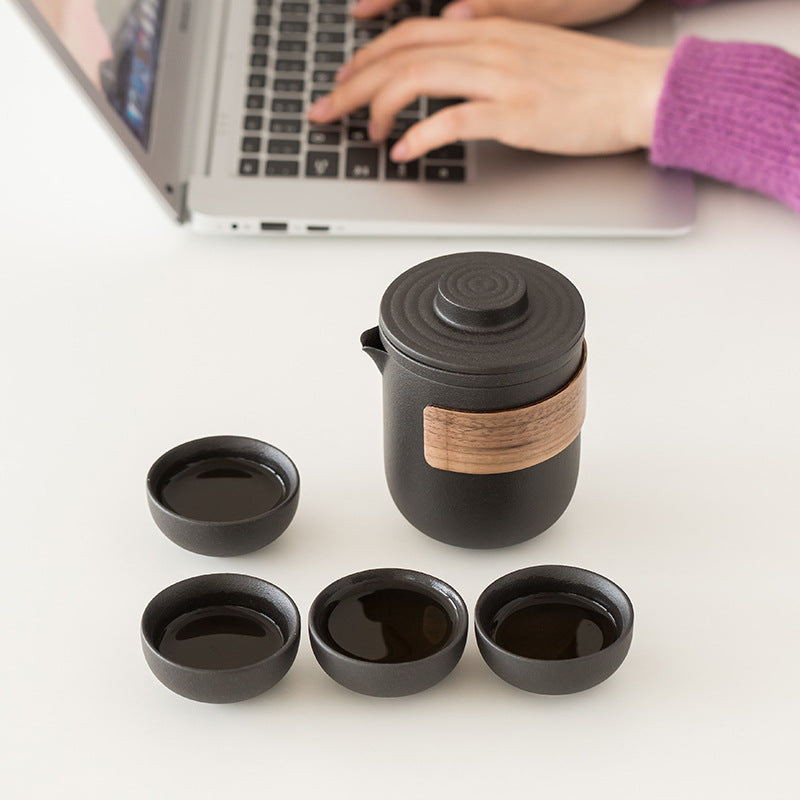 Compact and mini design teapot set with infuser and 4 Cups, store all in one portable bag, space-saving and practise use on the go.
Ceramic Teapot with Infuser and Cup, perfect for making your favorite loose leaf tea, and easy to clean and store, enjoy the happy and free time.