This duffel bag is made of military-grade PVC tarp material which is 100% waterproof also the most durable material for motorcycling, travel, kayaking, boating, fishing, etc. Rolling-up design provide a waterproof guarantee, at the same time support quick Open&Close.
This waterproof duffel bag is designed for people who love traveling, outdoor adventure and kayaking. Totally 40L/66L large capacity meets your daily needed. Carrying your little bathroom and staring your amazing travel.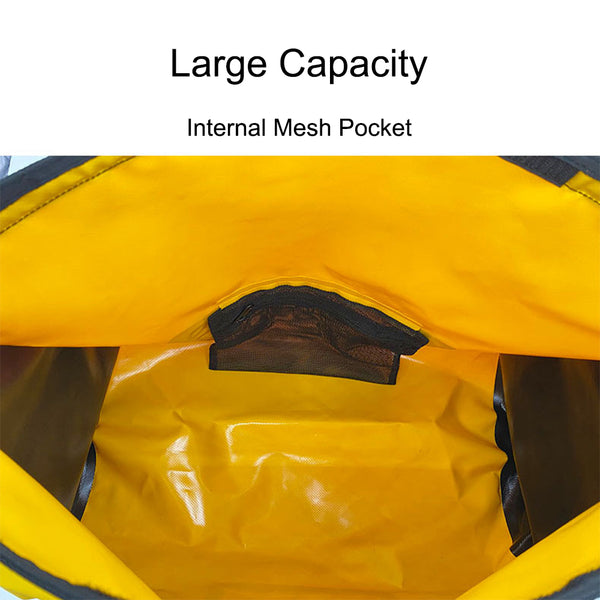 Motorcycle dry duffel bag support quick using and storing. We use the soft and healthy material is mean for more people could reuse their duffel bag. Simply fold the bag down 3-4 times, buckle, and you are ready for adventure! Our boat bag is soft sided and completely collapsible to make storage easy!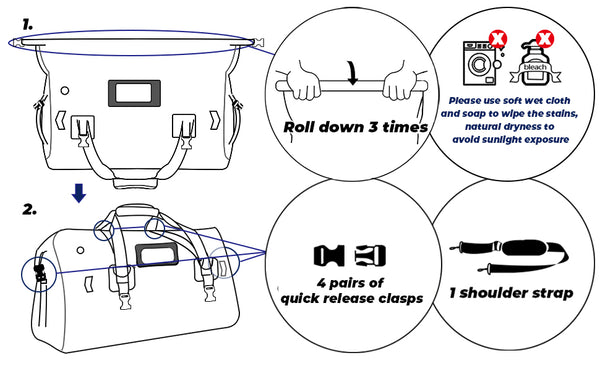 This waterproof duffel bag come with a soft and wide shoulder, you could carry the cloth and food easily, also suitable for fishing in the lake. Two scalable straps for fastening the dry duffel bag on the motorcycle, boat and kayak. Two handle straps also could be backpack shoulders. With two removable straps, you could fasten the duffle bag on anywhere, easy to fasten on boat, motorcycle, kayak and bike.