This manual coffee grinder is made of 304 stainless steel, it has a ceramic burr which will provide a precise, uniform grinding, avoid over heating of the coffee beans, maintain the flavor of coffee to a great extent, making this hand coffee mill the best choice of coffee lovers.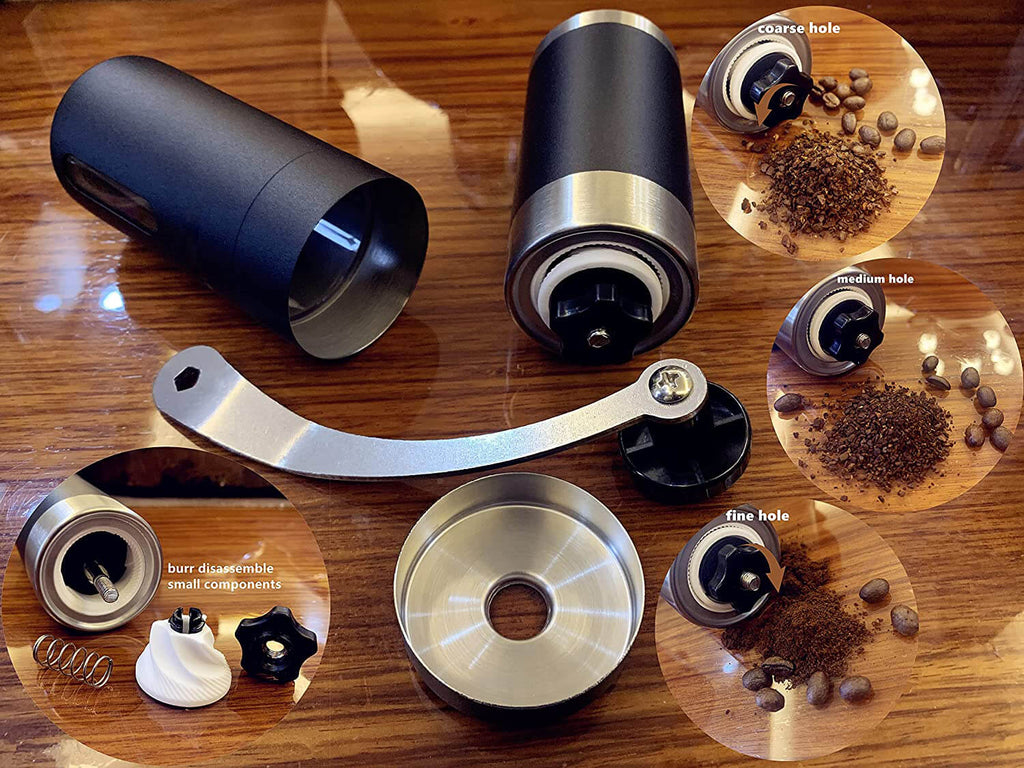 The hand coffee mill with adjustable control help you get fine or coarse coffee powder,ensures you have precision and control the coarseness of coffee beans when making French Press, Drip Coffee, Espresso,Turkish Brew etc.
Lengthen stainless steel handle save your effort when grinding beans. With no battery, no electric needed, the hand coffee grinder helps you enjoy quiet mornings without any noise.The grinder is removable and assembles easily, which means all parts are washable. Please clean the grinder thoroughly after each use to make the coffee of fresh and flavor.
With a portable size, the manual coffee mill is convenient to use, you can carry it to your office or take it when travelling camping or doing other outdoor activities. Enjoy a cup of delicious coffee anywhere.