Long days ahead means more time outdoors. Whether at the beach, camping, or at the amusement park, summer days get scorching! Wondering if there's a way to keep cool on the go? Wonder no more. This cooling towel is so small and compact, it easily fits in the palm of your hand. Stay fresh this summer!
This breathable fabric (made of a polyamide/polyester blend) is soft and pleasant to the touch, lightweight, absorbent, and fast-drying. Our Cooling Towels can be hand or machine washed, remaining soft when dry. The smooth hems make sure the cooling effect won't diminish, no matter the use.
Stay in the game and beat the heat with this cooling towel. With this cooling towel you can be ready to take on the summer heat in seconds. Soak it. Wring it. Cool Down. It's that simple.Towel warming back up? Just rinse and repeat! So what's holding you back?Get going and start crushing.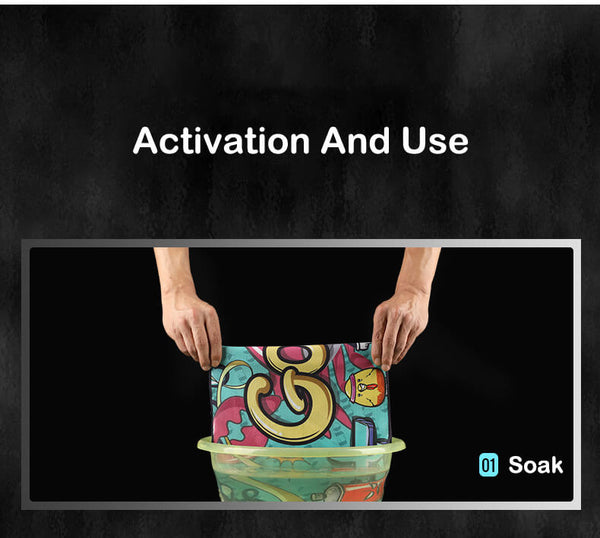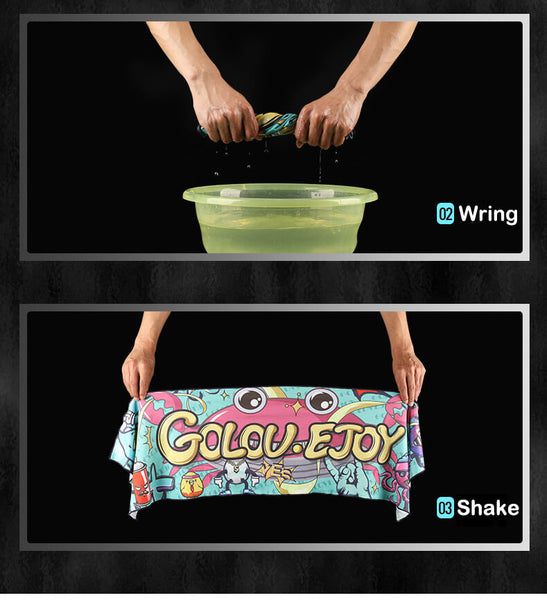 Activation And Use
Step 1

Soak in any temperature water for at least one minute or until saturated.

Step 2

Twirl, wave or snap to activate.

Step 3

Place the cooling towel on one of the major pulse points. These areas contain large blood vessels near the skin's surface that regulate body temperature.

Step 4

The towel will provide cooling as long as it's wet. To reactivate, repeat steps 1-3.