This chair is made of lightweight aluminum alloy material which is durable. The bearing capacity is excellent. This folding chair is equipped with Non slip foot pad, scratch-resistant to protect the floor and enhance stability. Ergonomic design gives you comfortable seating experience giving you full relaxation.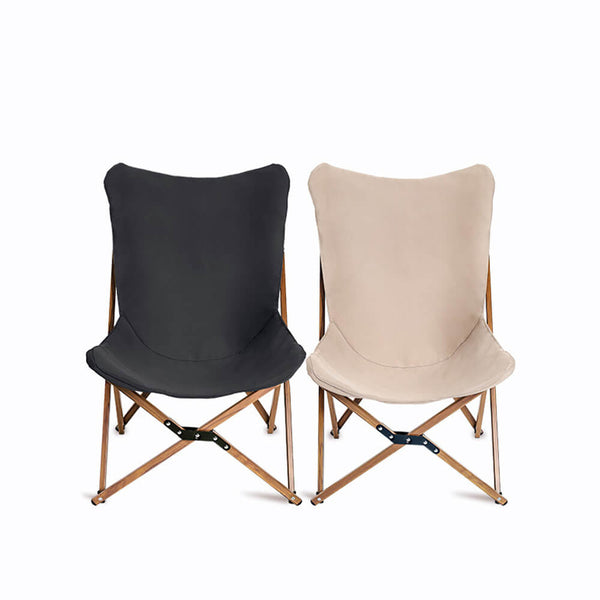 The triangle design can increase the camping chair's stability. It can hold 120KG/265Lbs.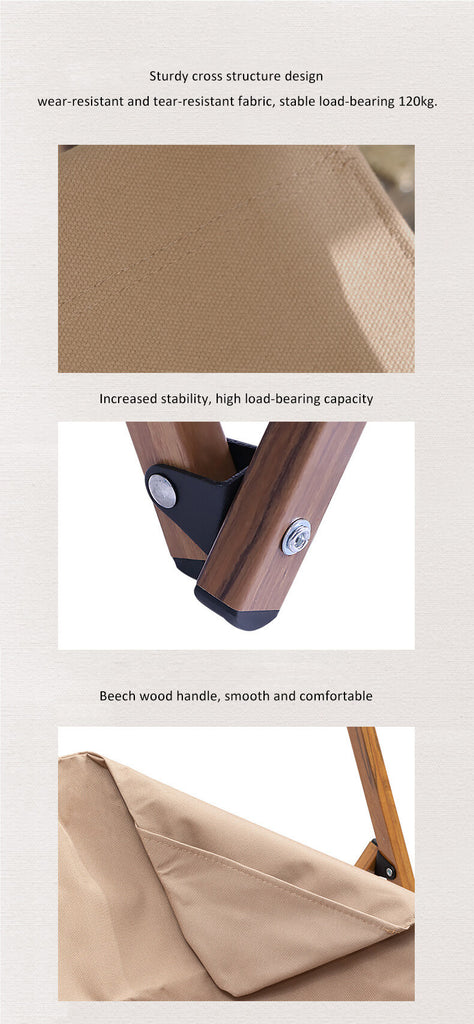 Separated chair cover design, easy to assemble and disassemble, improve practicability and comfort, if your chair gets dirty, you can easily clean this chair by detaching and washing its seat in the washing machine. The aluminum frame can be easily cleaned with wet cloth.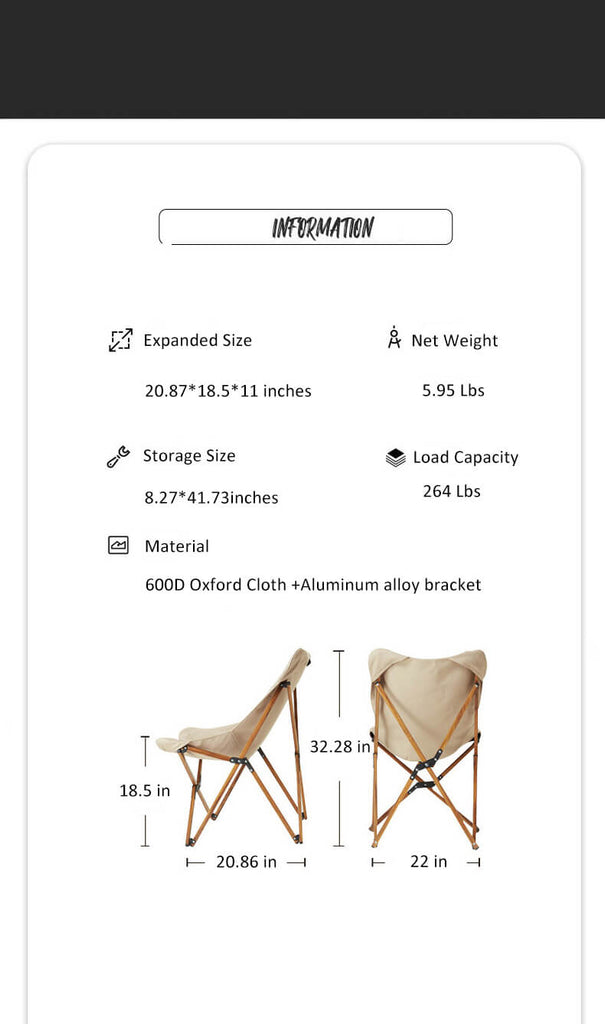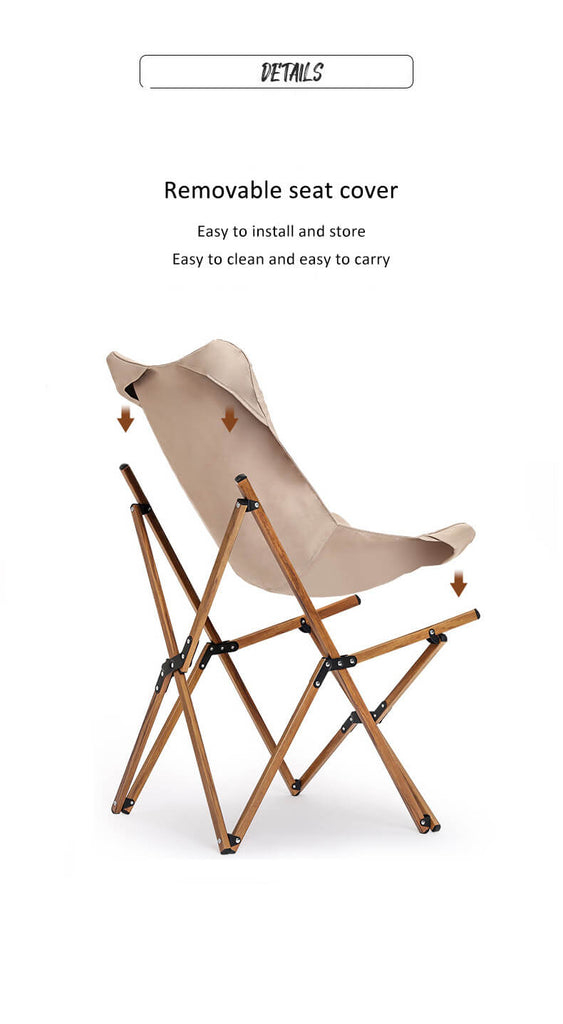 You can use this seat for all outdoor activities like camping, BBQ, hiking, beach, travel, picnic, festival, garden or any outdoor activity.
You can easily take it anywhere with you. Even if you don't want to go anywhere, this foldable chair is ultra-lightweight and handy enough to carry around the house easily.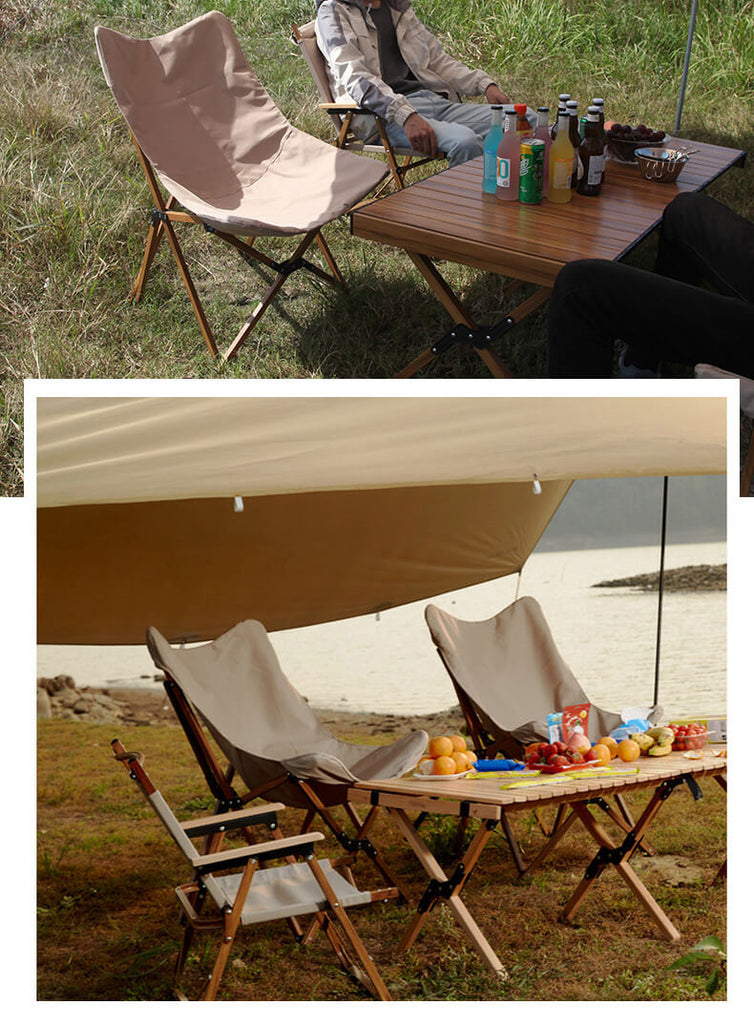 Product dimensions: 53*67.5*80cm/20.87*26.57*31.5inches
Package Size:
101*11*13cm/40*4.33*5.12inches (For one chair)        Weight:3kg
103*24*28cm/40.55*9.5*11inches For (4PCS chair set)  Weight:13kg
Maintenance method:
Clean up the product after each use. The main cleaning objects are snow, rain, dust, mud and small insects, etc.
This product cannot be washed by a washing machine, please wipe it with a damp cloth, not with chemical detergents.After drying in a cool place, put it in a storage bag and keep it in a dry and cool place which keep awayfrom sunlight
Instructions for use:
Please use it on a flat place.
Please do not hang heavy objects on the corners of the product.
Do not leave this product in the sun and rain for a long time to cause damage to the product.
In case of rain, please wipe and dry before storing to avoid shortening the service life.
Do not store with caustic items.