This high efficiency burner operates at 4000W and boils water in an instant! The Unique design allows to use the fuel canister upright for precise flame control and upside down the canister in extreme conditions for maximizing the output power. This light 380g portable gas stove folds into a compact size and easily fits inside a small cook pot.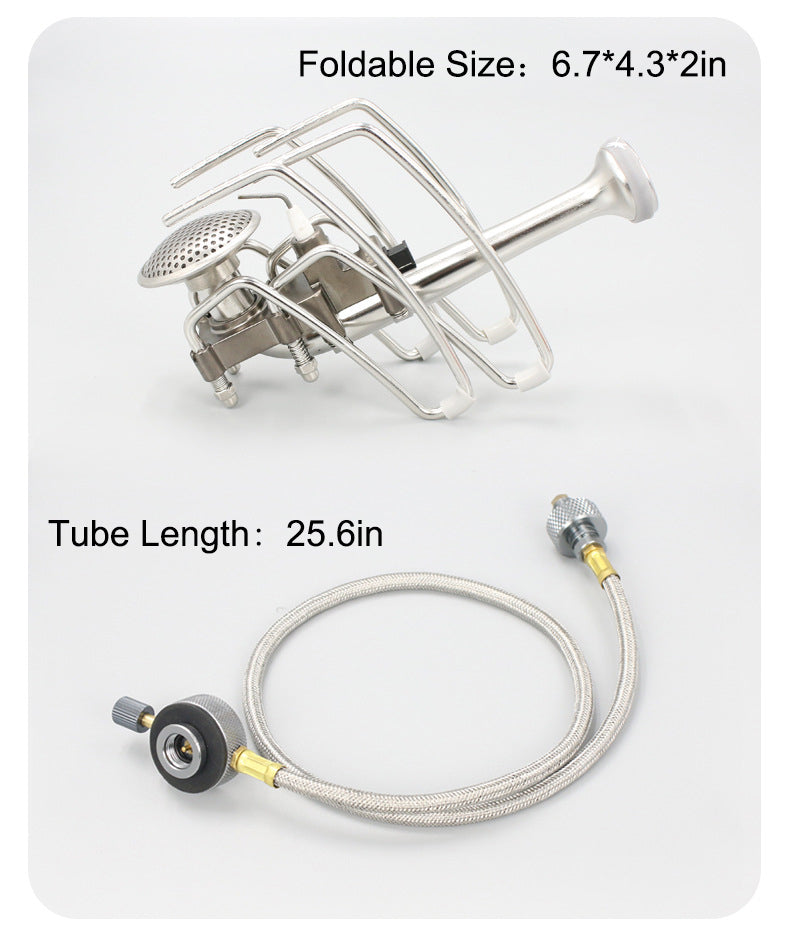 The remote canister cable design allows to invert the canister for excellent performance in cold weather conditions. The fuel pre-heat tube ensures high efficiency and prevents flame sputtering.
The folding legs and the pot rests keep the gas burner stable and safe for all types of camp cooking. The pot rests support pots of up to 10" in diameter.
From simmer to a boil, this mini stove is a perfect addition to your backpacking and