Day 2:
When I finished the filming of the frame, I found that there were still some vinyl wrap remains. So I use them on rim and chain wheel. (I also cut out some English letters and some patterns; pasted them on the wheels and rim).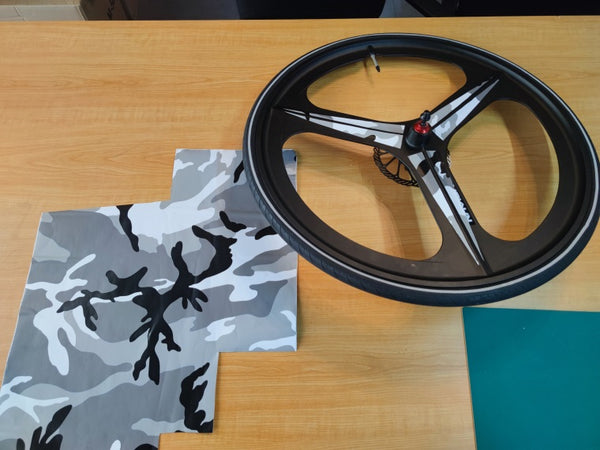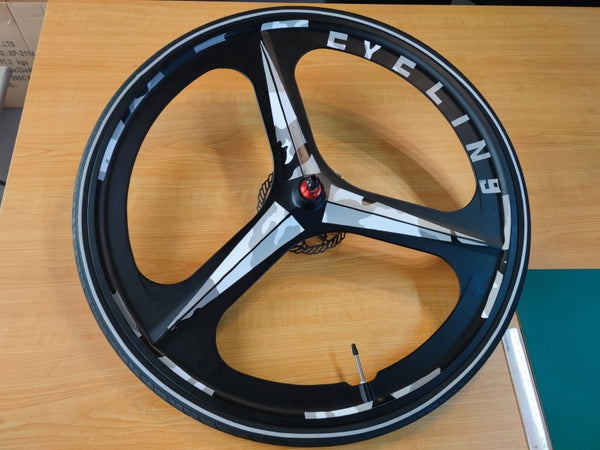 This is the first time that I sticking the chain wheel, the effect after sticking is also good.
 I am most satisfied with the pattern on the knife wheel; I think it's very cool.
 Tips: First draw the shape of the chain wheel with a pen, and then use your scissors to cut it out. This way there will be no big error in the size.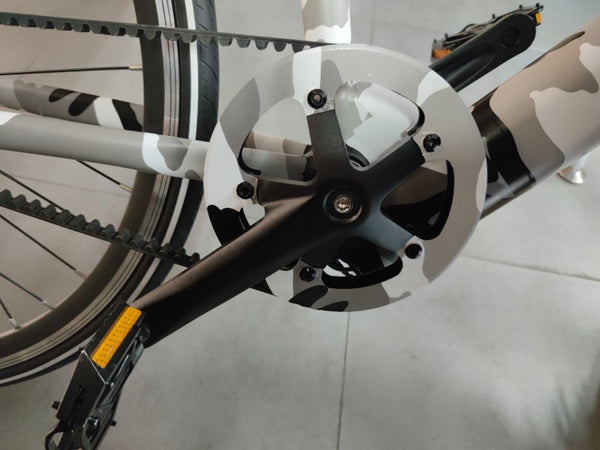 The photo after finishing the assembly: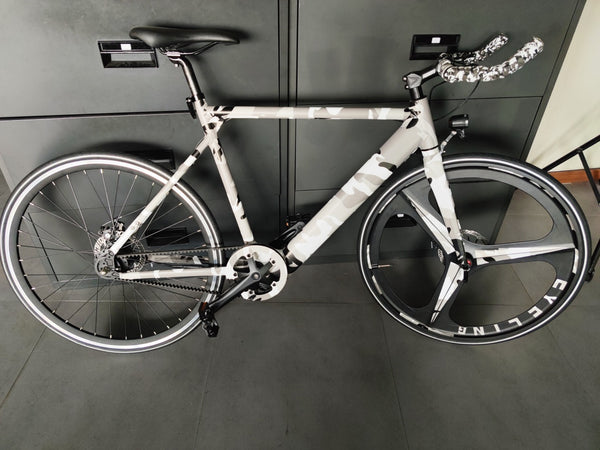 I am quite satisfied with this film; I think the color is better than before.
 The bicycle vinyl wrap not only plays the role of beauty and color change, but also effectively protects the frame. Don't worry about some small scratches during riding that will damage the frame.
I Ride the e-bike to the park and took some photos this afternoon.
Here are some pictures for you: