The traditional way of camping is hiking camping, mountaineering camping, these people are basically hard-core outdoor groups. But now RV camping and self-driving camping have entered the crowd outside in a more luxurious way, but they have higher requirements on the economic level. These camping are also called Glamping.
When traditional camping methods cannot meet people's expectations of returning to nature and being comfortable and decent, the emergence of Glamping seems to be a natural thing.
Glamping is no longer simply an accommodation for outdoor sports. It begins to have higher demands and explorations for lifestyles, and has a deeper understanding and research on taste and style.
So, what kind of equipment will there be in the Glamping?
Today, we have prepared a list of Glamping equipment for you. Through the scenes and atmospheres created by these equipments, you can feel this new way of life and enjoy a different nature.
No.1  Tents
In the Outdoors, a tent is a house. If it encounters bad weather, it can help us shelter from the wind and rain. So , tents are indispensable for camping.


There is a lot of space inside the tent, you can arrange it according to your own preferences. The high-quality fabric, it is also made it particularly powerful in rain and sun protection. This tent is very suitable for a family of several people. If you arrange it and put the bedding and sleeping bags inside, it will be like a "small home".
No.2  Canopy
In addition to tents, you have to start with the canopy. After all, you are not in the tent all the time. The canopy can protect from the sun and the rain. We can arrange tables and chairs inside for rest and entertainment. For the choice of the canopy, it is necessary to choose black glue or silver-coated material for the material. Ease of storage, easy fixation and good shading are also important factors.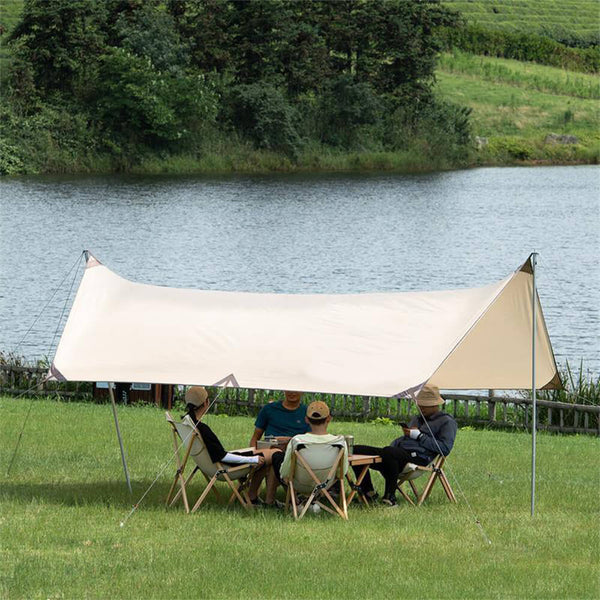 Our 16×10 Ft Sunshade Camping Rain Tarp is a good choice.
No.3  Outdoor Chairs
Don't underestimate the outdoor chairs, in addition to resting in the tent, most of the time is sitting on the outdoor chairs outside the tent. Outdoor chairs are roughly divided into moon chairs, Mazars, benches and Kermit chairs. No matter what type, we should focus on whether it is a tear-resistant fabric, good storage, comfortable and a strong sense of body wrapping.
Here, I would recommend our kermit chairs and folding butterfly chair.
Three different kinds of chairs you can choose.
It can fully fit the surface of the chair from the back to the waist to the buttocks, so that the entire body can be supported, and it can withstand the entire pressure. After all, if you sit comfortably, you can be in a daze. And a comfortable outdoor chair can be used when camping, and it can be perfectly integrated into daily rest at home.
Maybe you just want to think "in a daze" during the camping process, maybe just look at the scenery, maybe you just want to "move" afternoontea outdoors, a loose folding chair that is easy to carry is essential.
No.4  Outdoor Folding Wood table
The dining tables for camping are mainly egg roll tables, folding tables and multi-functional expansion tables. The overall appearance is simple, and the materials are mainly metal and wood. In the selection, we should focus on whether it is stable, strong and easy to build.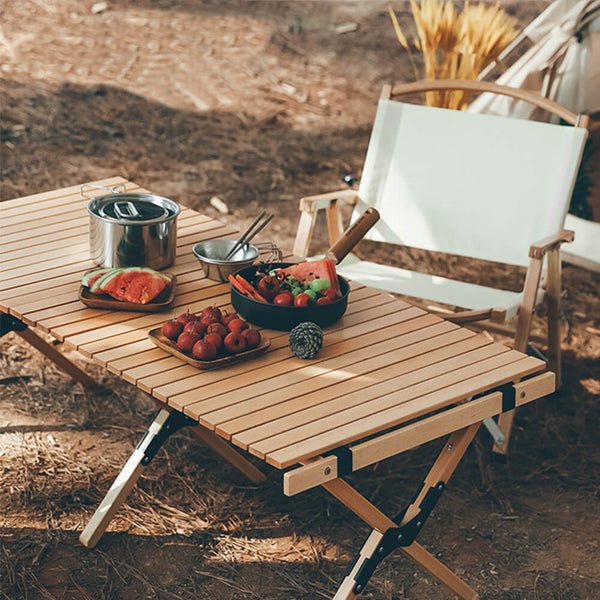 We recommend the first-time camping novice to choose the Wooden egg roll table, which is not only easy to install, but also fast to store and very portable.
Our egg roll table has three sizes to choose from. You can put afternoon tea, coffee, retail and other meals on the table, which is very stylish.
No.5  Camping Wagon
Worried about having too much to bring? 
Our Camping Wagon definitely meet your needs. The foldable design can save a lot of space by folding the trolley and putting it in the car. It is very convenient and easy to operate when unfolded when used.
120L large capacity, enough for chairs, folding tables, tents, etc.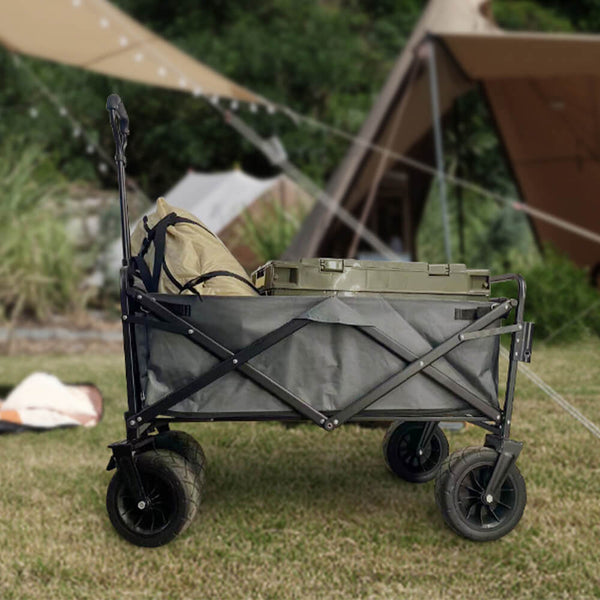 Sets up in seconds, no assembly required! Small enough to fit in closet, on the wall or in the trunk of any standard car. Folding utility beach wagon cart is perfect for transporting shopping, on family outings or as a goods trolley, and great for trips, travel, vacation, garden,park,camping,grocery store, zoo, outdoor sporting events, or just move things.
06  Camp light
It seems incomplete without participating in overnight camping. At night, drink some red wine with family and friends, chat for a while, and it can't be completely dark. Lamps are very important in camping at night. They can not only illuminate, but also fully play the role of creating a sense of atmosphere.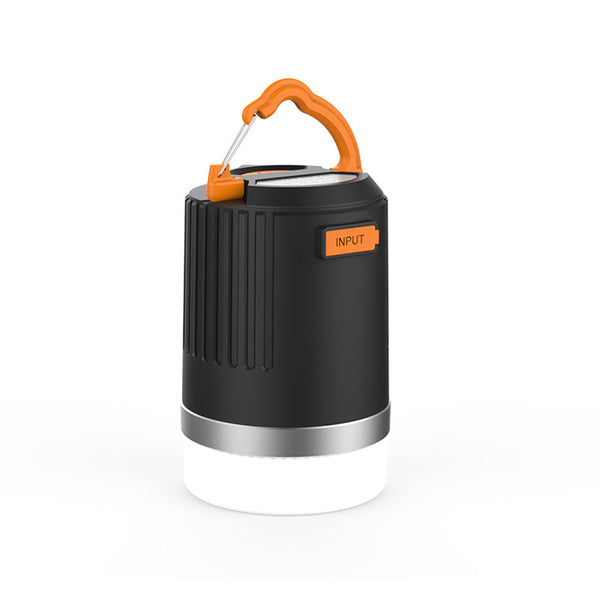 Our 8800mAh LED Portable Tent Camping Light treat your meets. Large battery capacity can lasts about 18-160 hours.
You don't need to worry about running out of electricity in an emergency. Travel with peace of mind!
Weight of 0.7lbs and measures 7 x 2.75 inches. It can be easily put into your handbag or backpack and taking up very little space. A perfect small portable lantern for camping, working, fishing, dog walking, Shelters, outdoor activities and emergency lighting, you can take it anywhere you need a handy light.
There are also many small items necessary for camping.
Such as :
1. Anti-scalding gloves, outdoor fire safety is the first, choosing leather gloves with aluminum insulation layer can effectively prevent scalding.
2. Coolers, many fresh ingredients need Keep fresh in time, or if you can't finish eating, you need to keep the quality at a reasonable temperature.
3. Garbage bags, we will inevitably produce some domestic garbage when we are camping, but don't throw them anywhere, put garbage in garbage bags and throw them into the trash can. It is everyone's responsibility to protect the environment.
Camping is actually not as complicated as everyone thinks. The most important thing is to enjoy the process of dialogue with yourself during camping, to promote feelings with family and friends, and to pursue and feel the vastness and peace of nature in a rare quiet space.
Spring is here, let's have an outdoor camping with your family! Experience a simple yet sober life in nature.
Product Link: